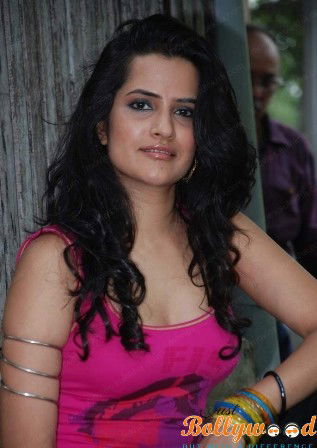 Sona Mohapatra Biography :
Born: June 17, 1976
Age : 38
Birthplace : Cuttack
Height: 1.73 m
Sona Mohapatra is a popular musician, singer and lyrist. She hails from Cuttak, Orissa wherein she was born and brought up in this eastern state in a typical Brahmin family. She did her schooling from Cuttak followed by doing her computer engineering from College of Engineering and Technology, Bhubaneswar followed by doing her masters in business management (MBA) in Marketing and Systems from Symbiosis Centre for Management & HRD, Pune. She then headed to brand manager as brand manager in company called Marico, wherein she dealt with brands like Mediker and Parachute. She then headed to music world to pursue her childhood passion in the B Town.
Sona Mohapatra entered into the mainstream with Aamir Khan's show called Satyamev Jayate, wherein she performed and did singing for a number of episodes in its first season. This gave her good exposure in the media giving opportunity to sing and compose music. As per the latest digital count, she is among the top singers who saw nine million views. She is known for doing unconventional things including working as multiple lyricists on uncommon issues and doing loads of brainstorming sessions on multiple languages. Her songs have been translated into a number of Indian languages including Bengali, Rajasthani and Punjabi and some of them even got translated in South Indian languages.
Sona's song called Mujhe Kya Bechega Rupaiya, which was composed by Ram Sampath, which she sung in one of the episodes of Satyamev Jayate turned out popular over the market. Her song was able to garner more than 2.5 million hits over the popular social media site – YouTube. Her playback singing for Bollywood started with a movie called Family in 2006 followed by a number of other movies Jumbo, Aagey Se Right, I Hate Luv Storys, Delhi Belly, etc. Some of the recent movies in which she gave her voice include Ekkees Toppon Ki Salaami, Khoobsurat, Purani Jeans, Bajatey Raho and Fukrey.
As far as her personal life is concerned, she is married to a known music director and singer called Ram Sampath. The couple met long back in 2002 when she was working with Marico as brand manager. The two were introduced by director Ram Madhvani with her husband was working for this director in his venture called Let's Talk in 2003. The couple after dating for two years married in the year 2005. The couple are also the partners in their own music Production Company called OmGrown Music and are based in Mumbai. They also own a full-fledged music recording studio in Bombay. As far as awards are concerned, she has been nominated in a number of award functions but failed to make any.