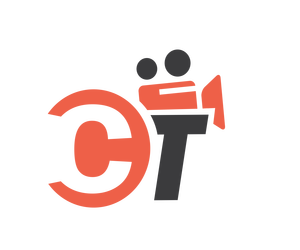 CineTalkers.com is an online entertainment platform embarked upon the Web Wide World a half-decade before with the mission to cater entertainment content to the big and small screen entertainment crazy people. Talk of entertainment and it has everything for you covering not just the Bollywood or Hindi Cinema but also the regional one along with the South Indian film industry and even the small screen industry. We cater to the latest entertainment news, reviews, box office, biographies, and everything that comes under the sun and above the moon for the entertainment industry.
We keep the film enthusiasts abreast with the latest about the entertainment industry bringing the insight to the audience. We bring out the updated news, views and reviews that enrich your cells in your brain and keep you at the top to quench your thirst about entertainment. We have more a million page views and have a huge database of registered users at our site. With these figures, CineTalkers is emerging in the entertainment domain. Gradually, it is moving towards establishing its leadership in the film business news domain in India. This is just a start, and CineTalkers has to go a long way!
Our Team
Preeti Singh
She is an aspiring writer and has been into our the domain of content writing since a year. She joined CT as an intern and soon took over full-fledged writing for Bollywood. She contributes news articles for CT and intends to write on diverse issues on Bollywood.
Email: [email protected] | Follow @Preeti
---
Ganesh Jain
Is a Senior Content writer and have been into the content domain from more than a decade. He has dealt with diverse areas in content writing, and writing has been his passion. He has been associated with CT since past five years being ardent Bollywood fans that enable him to produce quality articles.
Email: [email protected] | Follow @Ganesh
---
Sonal Ghai
I am an average girl who believes hard work makes everything possible. I completed BE computer science and Diploma in Sound Engineering and can't find my destiny on that. Music and Writing are the only things which make me happy and satisfied.
Email: [email protected] | Follow @Sonal
---
Sukeshi Hakani
Sukeshi Hakani is an SEO Content Writer, currently working in a media house in Mumbai. In her free time, she likes to write and freelance.
Email: [email protected] | Follow @sukeshi
---
Mani Teja
Hello, this is Teja – Freelancer, Blogger, and an SEO enthusiast. I am obsessed with Movies, TV Shows, photography and writing my musings on them. And I am happily hitched with writing as a profession. I believe that the stars are still there, even if you don't see them shining.
Email: [email protected] | Follow @mani
---
---
Simran Malhotra
If you ask her parents, they would say that she learned to hold the Nintendo joystick before she even learned how to walk. Being significantly younger than her two brothers, she was exposed to gaming at an early stage and has fallen deeply in love with it, even choosing to have a profession in the same field. With a diploma in game design from Rubika, she now works as a game designer and developer, and can now play video games at any time of the day she wants, and if they try to ask her, "Just doing some research, I swear" will always be her reply. Email: [email protected] | Follow @Simran
---