CT Special
Happy Friendship Day! THESE 5 Bollywood characters are perfect examples of "Ye Dosti Hum Nhi Todenge"
Friendship is one of the most important parts of our life. And when it comes to Bollywood, some movies have set a high bar when comes to friendship.
Jai and Veeru from Sholay
Sholay is one of the greatest movies ever made. Even today, the friendship of Jai and Veeru is used as an example for today's generation. The movie is based on how Jai and Veeru were appointed to save a village from dacoits. At the end of the movie, Jai sacrifices his life for the sake of rescuing Veeru. No one is bigger than a friend sacrificing his own life for a friend.
Sonu and Titu from Sonu ki Titu ki Sweety
The movie is based on how a friend tries to save his friend from marrying the wrong girl. It's bromance vs romance. Titu tries to break his best friend's marriage to the girl Sweety which he thinks is right for his friend.
Circuit and Munna from Munna bhai M.B.B.S
Circuit is always ready to do anything for his friend Munna bhai. From getting admission to a medical college to finding an actual body to learn operation Circuit is the name you find. They fought with each other they laugh they cried but at end of the day, they have each other back.
Farhan, Raju & Rancho from 3 idiots
A blockbuster Bollywood movie that showed us about college life and friends who live and die for their friends. Rancho made everything look simple. He made everyone believe in the three magical words 'Aal Izz Well' which gave motivation to his friend to do great things in their life.
Akash, Sameer, and Sidharth from Dil Chahta Hai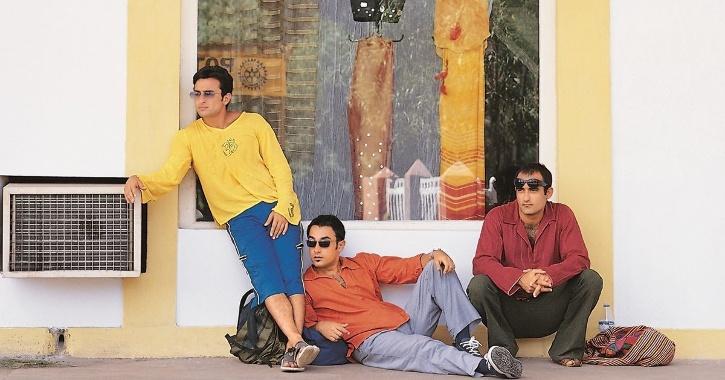 Look around and you will find Akash, Sameer, and Sidharth around you. The movie proved that it's not compulsory to have a hero or heroine to be a commercial success. Dil Chahta Hai will always have a special place in our hearts because it was relatable to all.
For more such exciting and fresh updates on Television, OTT, Bollywood, and Hollywood, stay tuned to Cine Talkers. Also follow us on our social media pages including Facebook, Twitter, Instagram, and YouTube
Follow us on Google News