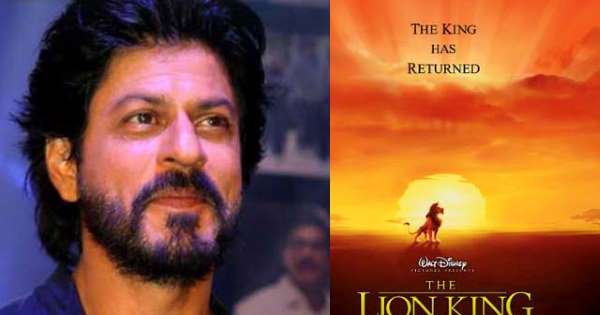 Just when King Khan is all set to see the animated film Lion King on the silver screen, we heard that the actor has seen the film not less forty times. Yes, you heard it right, the film has been close to his heart as it allows his son to give his voice for one of the characters in the said movie. It was father and son duo who dubbed for the Hindi version of the film Lion King by Jon Favreau. The makers have also released the teaser for the same.
Now, we have Shah Rukh Khan giving the voiceover for Mufasa while Aryan has done for Simba the son of the lion. This has escalated the excitement level to a huge extent for the King Khan fans. Talking about the Disney Film, the Fan actor said he started watching the series since it came out the first time by the said company. He remembered how he along with his three kids used to watch The Lion King at his home after making pizzas or dosas at home.
He said he has watched his film not less than 40 times whenever his kids are seen sitting and watching the same. Shah Rukh Khan also revealed that his family loves this series and they have been watching since long altogether with family. He said that whenever he was short of movies to watch he used to keep watching The Lion King by Disney. He said he had a good time watching this film at his self created bedroom at his home. He said whenever he will get time again he would watch the film.