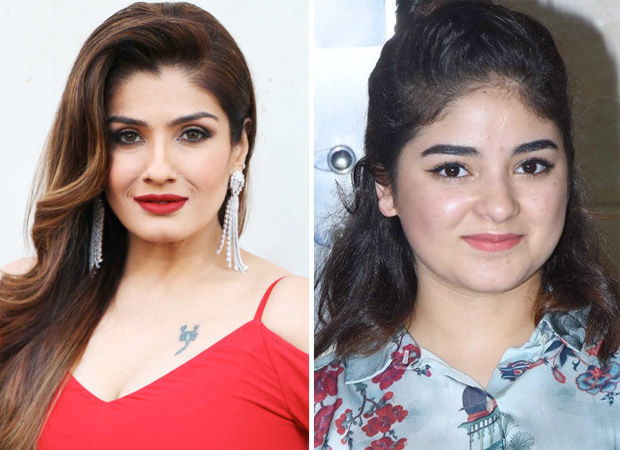 Just when Zaira Wasim announced her dissociation from Bollywood, we saw lots of hue and cry in the media. Many criticized her decision to quit so abruptly and one of the divas in B Town who took the young girl on task was Raveena Tandon. Though she did not name her while tweeting Zaira but the content of her tweet on the Microblogging site gave enough idea about whom she is targetting.
She was harsh on Zaira and said that even if the young actress wanted to quit the Bollywood she could have done it gracefully and that there are many who work in this industry with their gods and treading spiritual path. She even said that she had taken the decision on the grounds of her religious fundamentalism. However, just when she had not even completed her one day of this tweet, she deleted the same and apologized the young actress.
We know how Zaira has been trolled for her decision to quit the big screen despite doing so well and getting the National Award for her film Dangal in her debut role. She said that her work is coming in her way and she is losing the spirituality in her life. This made her quit this industry once for all. Talking about her work in B Town, The Sky Is Pink happens to be her next film with Pee Cee and Farhan Akhtar. However, as she has declared her exit from the B Town, she would not remain the part of its promotion.