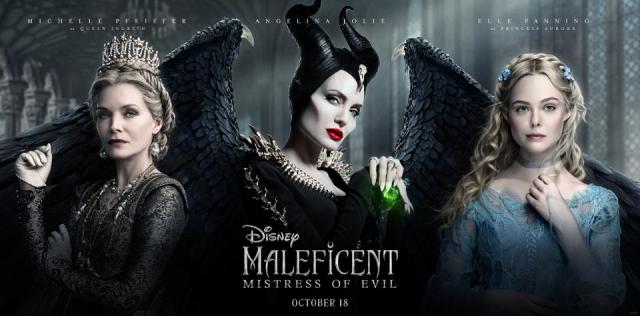 Catch the live-action magic making it alive on the big screen
Movie – Maleficent: Mistress of Evil
Director – Joachim Rønning
Producer – Joe Roth, Angelina Jolie, and Duncan Henderson
Production Company – Walt Disney Pictures and Roth Films
Star cast – Angelina Jolie, Elle Fanning, Chiwetel Ejiofor, Sam Riley, and Ed Skrein
Music – Geoff Zanelli
Cinematography – Henry Braham
Running time – 118 minutes
Rating – 3.5
Plot
As the princess Aurora makes her mind to marry the young and charming prince Philip, she is seen unknowingly putting her fairy godmother Maleficent along with her kingdom in harm's way. Will Maleficent be able to save herself and the moors, you got to catch in your close by cinema?
Review
The film happens to be an extension of several fairy tales, which you in your childhood have gone through. As you check the love story you find the narrative fairly simple showcasing the good versus evil, which the director Joachim Rønning is seen smartly exploiting with their decent performances along with the world-class animation. Thanks to the incredible filmmaking and photography, everything appears to be fascinating and real. These include the mysterious deep forests of the moors, the number of fascinating creatures, the mighty castles, and the spooky props give you a realistic kind of feeling. The film gives the best cinematic experience.
Let's talk about the performances, the leading lady Angelina Jolie in the film appears to be the same appealing lady as one has seen in the original, five years ago. The imposing screen presence of the lady with her extravagant costumes has impressed the audience in a big way giving perfect expressions. Although one may miss her soon since her screen presence does not appear sufficient in the film. The others like Michelle Pfeiffer have also given their befitting performances. The other aspects like music, screenplay, photography, technical stuff like editing, etc. seem very much interesting.
Maleficent: Mistress of Evil The Last Word
Maleficent: Mistress of Evil gives you many reasons to enjoy the engaging and spectacularly action-packed film. Even if you have not watched the original, the sequel is still enjoyable on its own.