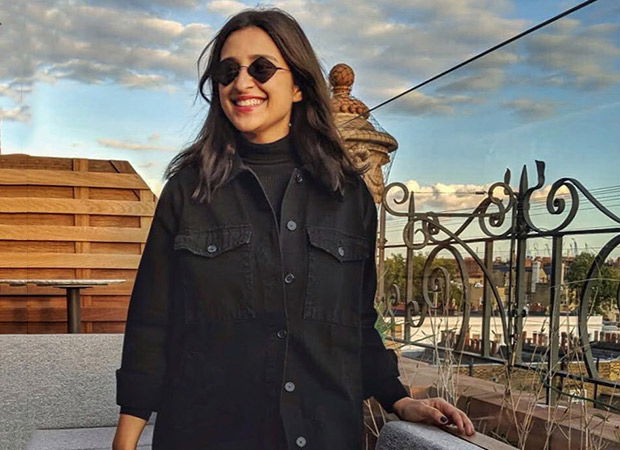 Its a wrap up for the film The Girl On The Train film for Parineeti Chopra. The film is a remake of a British film with the same title which was originally starred by Emily Blunt. The makers from the B Town were quick to get the rights and decided to make the Hindi version keeping the title and plot the same along with making a couple of changes to make it as per the Indian audience. Now, the film has completed its shoot to enter into the post-production phase.
The shooting for the film was scheduled for seven weeks and Parineeti Chopra played the leading lady. She just returned to Mumbai after completing the shoot and shared a one expressing her emotions and experience while working for the movie for seven weeks being based in London. She left no stone unturned to study her character and tried to play as Emily has done with perfection. However, she hated being compared to the British lady as both the films are for separate audiences.
She shared one emotional post on Instagram where she said she loved shooting in London and is missing the city. She further wrote that she was overwhelmed with the hospitality she has received in the city and she misses it badly. She said that she feels like she is now grown up a girl after playing this character and she is grateful to the makers who have given her the chance to play the led role. She said she is smiling as she writes the message. Now as she completes the shoot she is back home with her heart full.