CT Trends
Brad Pitt believes that Hollywood is a younger man's game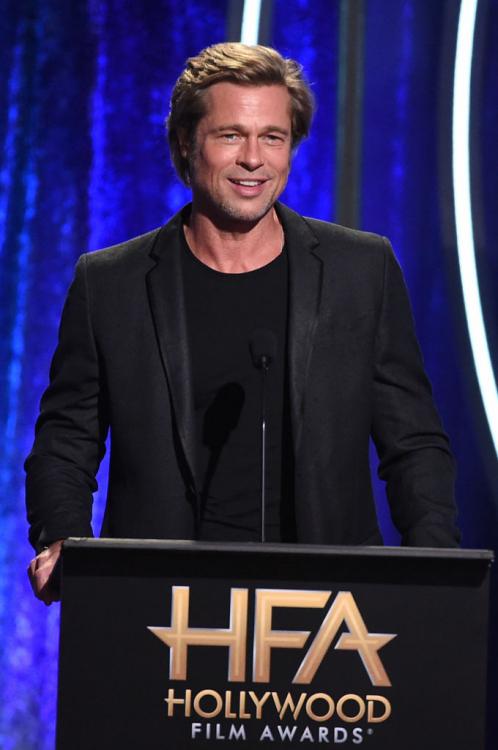 Brad Pitt is a brand in itself. We are all a huge fan of this great and versatile actor. But, with age, there is always a change in mindset. In a current interview with (GQ Australia), Brad Pitt got shared his heart out about his acting career and how he feels that Hollywood is a younger man's game.
We are all waiting for Brad Pitt's upcoming release, Quentin Tarantino's 'Once Upon A Time In Hollywood.' In this movie, Brad plays Cliff Booth, Rick Dalton's that is played by legendary actor Leonardo DiCaprio. Brad is his stunt double in the movie. Rick, on the other hand, is a '60s struggling actor. This Tarantino directorial also features Margot Robbie, Al Pacino, and the late Riverdale and Beverly Hills actor Luke Perry, in crucial roles. The movie is set in the 1960s and revolves around the infamous Manson family murders. It is a thriller, emotional and exciting movie. It is a big movie for all the actors and the director himself.
While promoting his movie during a session Pitt admitted that Hollywood is a younger man's game and though he loves producing now he is understanding the limitations. He shares, "I'm behind the camera on the producing side and I enjoy that a lot. But I keep doing less and less. I really believe that overall it's a younger man's game – not that there aren't substantial parts for older characters – I just feel, the game itself, it'll move on naturally. There will be a natural selection to all."
Brad also revealed that while Quentin is very serious about his 10th directorial being his last film ever. He further opened up that director has "other plans" as well, which means we that Tarantino is bringing on something new and he will stay with us for a long time.